There is considerable anecdotal evidence that students respond well in subjects involving programming of robots. It is fun and creates a passionate and interactive learning environment.
mBot Coding and Simulation enables us to make bots that perform programmed tasks.
M-Bot is a STEM education robot for beginners that makes learning robot programming simple and fun.Using Mbot one can learn about the sensors like ultrasonic and (IR sensors) line follower sensors.
Mbot enables students to learn about a variety of robotic machinery and electronic parts, get to grips with the fundamentals of block-based programming, and develop their logical thinking and design skills.
This course is ideal for kids age 6 or above who are completely new to Programming or want to practice their skills with more challenges.
This course is offered in offline and online mode and Kids registered in this course will need
either a laptop or PC(windows) and a good internet connection to start learning
Course outline –
Introduction to Mbot Simulator and Working on Alternate blink, Blinking left and right LED's.
Learning about how to avoid the barrier using ultrasonic sensors.
Working with the line follower sensor to move the mbot on the black line.
Solving the above challenges .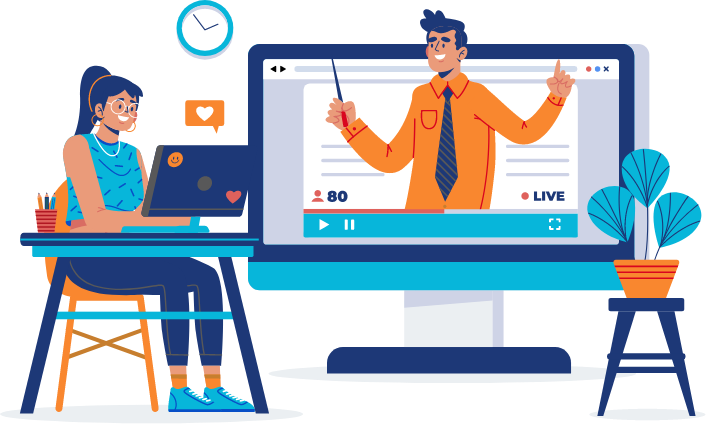 In the end students will be assessed based on a certification project they build on their own
Ex:
Coding for Alternate blink LED, Coding for Line follower sensor
Let your child play and learn with Little Inventors