Office Tools includes an application that is used to create, update, manage documents, handle large data, create presentations etc. These tools, if used effectively, can save a large amount of time and effort. Lots of repetitive tasks can be done very easily.
Learn to use different functions like Pivot, Conditional formatting, Excel charts, etc.
Efficiently use the various basic, intermediate and advanced level features of Microsoft office tools
Automate repetitive tasks using Macros.
To convert PDF files to word documents without using any software.
This course is ideal for kids age 6 or above. This course is offered in offline and online mode and Kids registered in this course will need either a laptop, Ipad, tab or PC(windows,IOS) and a good internet connection to start learning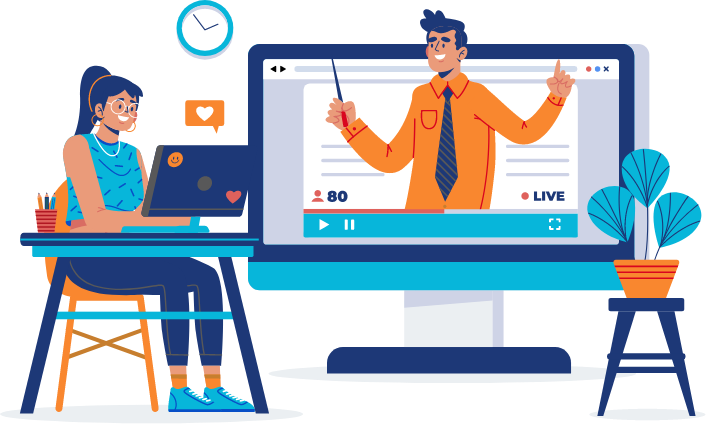 01
Module-1 ( Microsoft word)
Create, save and edit text documents Adding images, screenshots to document Add header and footer, set page margins and insert watermarks to your document.
Ex: Gallery, Leave letter, Calendar etc
02
Module – 2 ( Microsoft Presentation)
Create, save and edit presentations Creating charts and inserting charts from microsoft excel Adding presentation audio and adding images.
Ex:- Adding Audio and recording presentation, working with Smart art etc
03
Module -3 (Microsoft Excel)
Students can handle calculations like addition, subtraction, average and counting etc Prepare charts and graphs on a group of data Data formatting and cell formatting Learn about logical calculations and formulas.
Ex: Creating mark sheet, To-do list etc
Learning about both hardware and software. Know about types and modes of operating systems. Work on file properties, bluetooth and wifi connection.
Ex:- zipping files, working with file manager etc
In the end students will be assessed based on a certification project they build on their own.
Ex: Making a presentation on environment Creating a chart on data provided.
Let your child play and learn with Little Inventors