3D Product Design using Tinkercad
Are you someone who's interested in art and designing? Do you turn the ideas in your mind into 3D objects? Then this course is what you need.
3D product design is the creation of a product in a virtual environment tinkercad (https://www.tinkercad.com/) in which each object has three dimensions (height, width, and depth).
Tinkercad is a free and safe website where your children can make things in 3D, play with virtual electronics, and create designs using blocks of code.
It is a software where we can design several shapes in a simpler and faster way. 3D designing in Tinkercad helps in creating complex shapes like racing cars, Eiffel tower etc. Students can become designers and creators using cutting-edge technology to visualize and create their imaginations
Getting your children up and running and making things in 3D is quick and simple, and can be accomplished in a matter of minutes.
This course helps you understand how a 3D model of a product is created using tinkercad. We all have created buildings and other objects using legos at some point, if you enjoyed doing that then learn to create 3D shapes and objects using tinkercad.
It involves creating designs using blocks of code, working with objects and shapes and aligning and grouping them. We will use a work plane and ruler to create various complex shapes.
This course is ideal for kids age 6 or above who are completely new to Programming or want to practice their skills with more challenges.
This course is offered in offline and online mode. Kids registered in this course will only require either a laptop, Ipad, tab or PC(windows,IOS) and a good internet connection to start learning.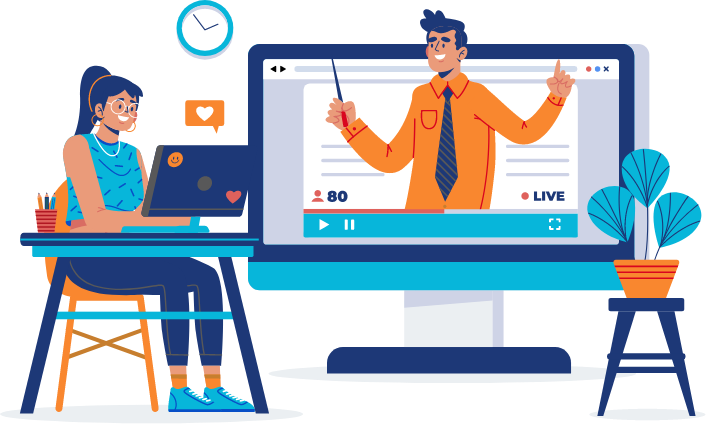 Working with different shapes and blocks Learning about how to align and group the objects.
Ex: pen, dual illusion, tea cup modelling etc
Learn how to create our own shapes using scribble Knowing about how to integrate several shapes and also how to split them.
Ex:- Pyramid, Eiffel tower, Galaxy
In the end students will be assessed based on a certification project build on their own.
Ex: Rocket, Mini Robot
Let your child play and learn with Little Inventors