Empower your child with 21st Century Skills.


Benefits of little Inventors
At Little Inventors, our mission is to encourage each child to imagine and unlock their full potential by experimenting and creativity in fun filled environment.
Online 1:1 or Group Classes
Creative, Hands-On and Fun Environment
Highly Approachable Instructors
Varity of Courses with Practical Exercises & Solutions
Global Courses Covering Various Time zones
With 5+ years of education experience

Inventothon-22 winners 6-9yrs

Inventothon-22 Winners - 9-12 yrs

Inventothon-22 Winners 12yrs+

WRO -Regional Round - Elementary category 2018

WRO - Regional Round - Elementary Category - 2019 - 3rd price

Price ceremony - Regional Category 2019
Regional Round - Elementary Category 2019 - Team 2
WRO Elementary Regional Round 2019 - Team 4 - 3rd price winner team
WRO 2019 Regional Round - 1st price winner team video
Neha, Diya and Priyangi have made Bluetooth control Arduino code to control light with App
Diya and Avyukth's Temp sensor code
merry Christmast ...WeDo Santa is in city with lots of gifts
Kids made own App to control light in Arduino microcontroller with Bluetooth module
Kailash another milestone - Maker Bot

Nihant's explanation about photo transistor

Ahaan's Electrolysis Experiment

Kids fav small OZOBOT - colors follower Bot

Tharunika's awesome water Pump model
Let your child play and learn with Little Inventors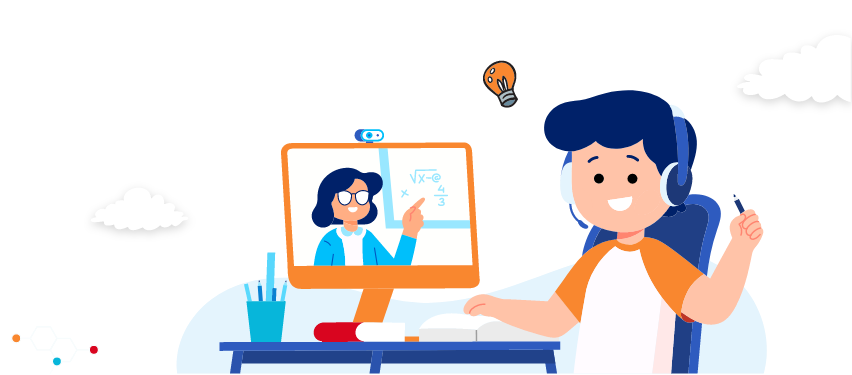 As a kid, my son Shlok has always been interested in blocks, legos, shapes and drawings. As a parent we never knew that this interest can be further developed in the form of coding. Robotics helped us develop Shlok's interest to the next level. The journey into coding has been quite easy & comfortable because of the teachers
This is Sridha's mother,
Little inventors is the best
I've joined my child in many other academies but she didn't like it
After joining her in little inventors, she started loving coding a lot…Teachers are also very good at explaining…they are very patient…Shivani ji is always cooperative…Shivani ji's love towards my daughter cannot be described in words…I suggest all parents to join their kids in little inventors😊
Thank you.
My son has been doing an Arduino Uno course for the last three months and he enjoys all the sessions very much. The teacher is also good, she explains the concept well and is very friendly with my son. He always looks forward to the class.
Little inventors are doing a great job by encouraging kids of all age groups to develop different skills which helps in their overall growth.
With the humble beginning of Little Inventors 4 years back to inculcate love for science and Technology amongst children is beginning to bring its vision. My daughter started her journey with Little Inventors 2 years back and her journey had been immensely gratifying. She is excited about her small apps. Classes are conducted in a fun way to ignite interest and enthuse curiosity. Thank you Little Inventor Team, I could not have asked for more. Wish everyone in the team and Shivani Jain, co-founder who herself is a Technology enthusiast for her venture. Keep going team !.
I am very happy that my kid BV Srikar has been a student with Shivani Jain for the last about 4 years. Of late, he has been in academic tuitions too for Science and Math in addition to Coding. Very affectionate Shivani Ji and sincere and expert teaching staff. Punctual alerts and follow up by the coordinators. Shivaniji, go banyan.
My daughter has been attending classes with little inventors since the past two years. The best thing about Little Inventors is the personal bond that Shivani and all other instructors develop with the child. On any given day, her instructor can give me genuine feedback about my child. She has enjoyed all the courses she has attended with Little Inventors – be it robotics, Arduino or Python. I see a long and successful journey ahead with Little Inventors. Thank you and All the very best to the team!!
Both my sons really enjoy coding with Little Inventors. They are excited for each and every class. They have happy and joyful stories about what they are learning. They can't wait for the next class. We have been living in the US and coordinating with Shivani Ji from Little Inventors. She handles the teachers, students and parents with patience. The teachers are very good and patient too with the kids. This is not an easy virtue in service profession. My little one is 9 years old and started his digital journey during Covid. Little Inventors is helping him in scaling up beautifully. My kids are actually not learning coding. They are learning while having fun!!!
My daughter learnt electrical circuits and Arduino coding from Ms Shivani. She really enjoyed learning these skills. Shivani teaches kids in a way which is not only fun but makes even complex concepts easy for kids to understand and comprehend. She doesn't hesitate to go that extra mile for her students' learning. The exposure that my daughter got during the science exhibition was very enriching for her. She is really looking forward to her next level of learning at little inventors. Thank you so much Shivani for always being approachable and understanding towards your students.
My son was one of initial joiners at little inventors in the Arduino program. The moment I attended the demo session I knew she is the right person and has the right program for my child's exquisite nature. Each and Every class was new and exciting for him and he enjoyed it to the core. Shivani handles everything with utmost patience and kids love her.
Taking up the App development course with you was the best way to re energies my kids after a hectic day of schooling. It was an absolute joy to see their faces light up with excitement when they made a new app ! The classes were a great blend of coding concepts and fun ! Suma was an amazing teacher who was patient and encouraged my kids at every step of learning! A big thank you to Shivani for supporting and helping us all the way. Kudos to the entire team of Little Inventors for making learning fun and effective!
Learn, Play, and Innovate with LittleInventors
Any questions ? Get in touch with us